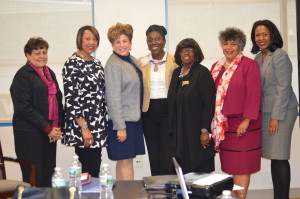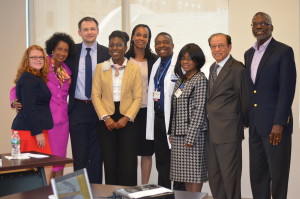 NCHC's first Annual Women's Symposium was historical for NCHC. This monumental event was one of health literacy, maternal knowledge exchange and health advocacy education. The day was filled with two exciting panel discussions and vendor tabling.
PANEL 1 "Reshaping Lives for Healthy Moms and Babies" Provided a clinical overview of the future of maternal health from the provider and health administration lens. In this session clinician's shared views about the challenges faced by women and children of Newark and surrounding communities showcasing NCHC's efforts to lay down a foundation for a healthier future.
PANEL 2 "Transforming Maternal Health in the 21st Century for Essex County" Encompassed a legislative and advocacy perspective focusing on a women's access to care, securing funds for public health programs, and elimination of maternal health disparities. NCHC core focus is to improve maternal and child health aligning to the messages from these panelist in this session speaking at the state and federal level. Such conversations on initiatives to improve maternal and child health are our passport to transforming healthcare for the community.
All in attendance expressed their engagement, enthusiasm and anticipation to replicate future forums of this kind to include a multi-cultural and multi-linguistic focus throughout the year to help improve maternal family health literacy in Essex County.
For more information Please contact us at 800.994.NCHC (6242) to make an appointment today. Walk-Ins are welcomed!