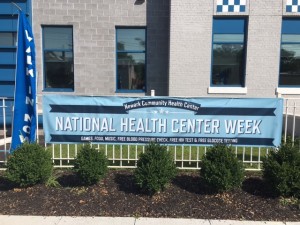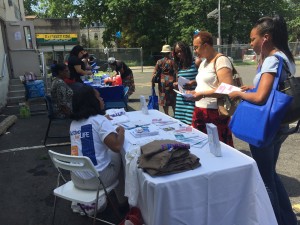 Newark Community Health Centers, Inc. joined thousands of communities around the nation to recognize and celebrate the innovative work of Community Health Centers during National Health Center Week 2016 from August 7, 2016 to August 13, 2016. As we celebrated across all six health centers throughout the week, NCHC Outreach Workers were able to make over 125 encounters with new and existing patients. CMTs were able to provide Blood Pressure and Glucose screening to over 89 new and existing patients.
Organizations in Attendance:
2nd Home Adult Medical Day Care, American Cancer Society, BJ's Wholesale, Bioplus Specialty Pharmacy, Covenant House of NJ, Divisions of Child Protection and Permanency, Essex County Family Justice Center, Gilead Sciences, Horizon NJ Health, Horizon NJ Health Government Programs Divsions, NJ ReEntry Partnership for Maternal & Chile Health, The Leagers, United Healthcare Community Point and Well Care Service.