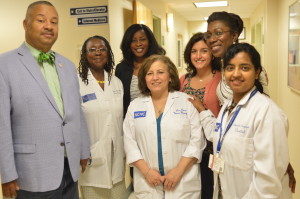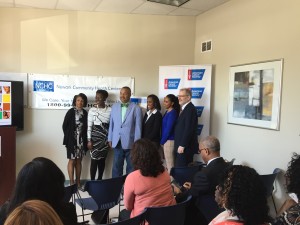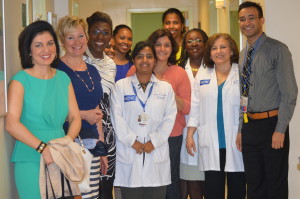 Today, health organizations and New Jersey's 10th(NJ-10) congressional district joined forces as they held an event at Newark Community Health Center in effort to save lives from colorectal cancer. NJ-10 and Newark Community Health Center announced their commitment to implement changes within their individual organizations that will increase colorectal cancer screening in New Jersey. Partners in attendance included:

NJ-10's congressman Donald Payne
Mayor of Irvington, Tony Vauss
Mayor of Newark, Ras Baraka
Health directors Dr. Monique Grifflth and Dr. Hanna Hamdi
American Cancer Society and Greater Newark healthcare Coalition
"Colorectal cancer can be prevented or detected early through appropriate screening and tens of thousands of lives can be saved if we increase screening to reach 80% by 2018" says Jim McGoven, Senior Vice President of American Cancer Society's Eastrern Division.
Congressman Donald M. Payne talked about the seriousness and importance of early detection for the disease as he gave his own personal experience having lost his father to colorectal cancer.
Colorectal cancer is the nation's third-leading cause of cancer-related deaths, and the second leading cause of cancer death when men and women are combined, yet it is preventable, treatable, and beatable. Through proper colorectal cancer screening, doctors can find and remove hidden growths (called "polyps") in the colon, before they become cancerous. Removing polyps can prevent cancer altogether.
For more information about colorectal cancer screening, please visit www.cancer.org/colon or contact the American Cancer Society at 1-800-227-2345. For more information about the 80% by 2018 initiative, visit www.nccrt.org